CONNECT TO WHAT MATTERS
ACTIVATE GENEROSITY FOR A STRONG COMMUNITY
OCF Rebrand
GAYLORD–The Otsego County Community Foundation is marking its 25th year with a new name and a new look.
Dana Bensinger, executive director, invites the community to celebrate this exciting transition for the organization, now called the Otsego Community Foundation. (OCF)
Connect With Us
Location: 316 W Main Street, Gaylord, MI 49735
Mailing Address: PO Box 344, Gaylord, MI 49734
Telephone: (989) 731-0597
Email: [email protected]
Hours: T-Th 8am – 3pm  (Mon & Fri by Appt.)
A Word
From Our Director
"For the past 24 years, we have built a platform for serving donors, nonprofits and the community as a whole in Otsego County, and in the process, our mission has touched thousands of lives. As we enter 2019, we are excited to continue our good work under a streamlined name the Otsego Community Foundation."
Grants and Scholarships Awarded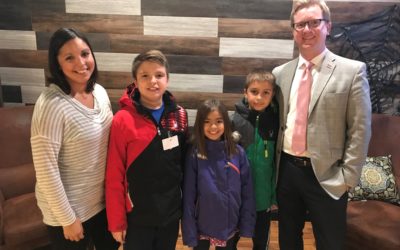 What attracted you to becoming involved with the OCF? Bill - The opportunity to impact varying needs within the community. Coming from years of service helping to protect our natural resources, I started to realize that my passion to help and serve extended beyond...
Get In Touch
Location: 316 W Main Street, Gaylord, MI 49735
Mailing Address: PO Box 344, Gaylord, MI 49734
Telephone: (989) 731-0597
Email: [email protected]
Hours: T-TH: 8 a.m. - 3 p.m. (M & F by appt.)