Give
What matters to you?
For 25 years, the Otsego Community Foundation has been helping people like you make the most of their charitable giving and fulfill their philanthropic goals.
Give to a fund that directly supports our work or to funds supporting a variety of causes.  Donate as part of your annual giving, to honor a loved one, or simply because if does good.
Support a cause. Give directly to organizations you care about.  Create a family tradition of giving. Honor someone or pay tribute to a loved one's memory.
Including the Otsego Community Foundation in your estate plan is an easy way for you to make a significant impact on community needs and create a legacy that lasts forever.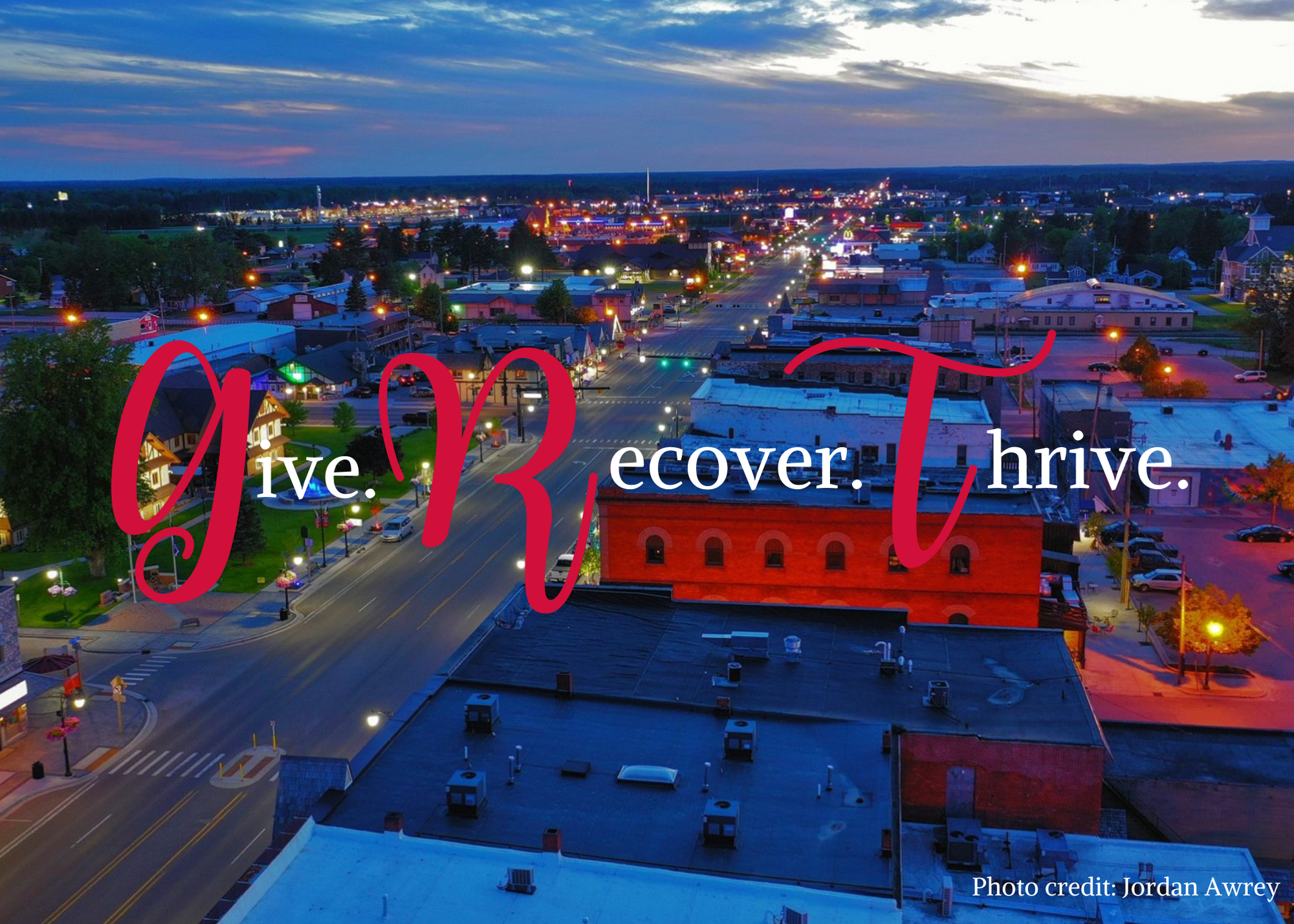 OCF Year End Campaign
2020 has been full of challenges, and for many the Otsego Community Foundation has been a platform of support. In the year to come hardships will be heightened for many in Otsego County, with your support we can help them Recover & Thrive. Every donation will be matched dollar for dollar, up to $25,000 thanks to our friends. 
Donate to a fund that directly supports the good work of the OCF, or we are also home to numerous funds established by generous individuals, families and businesses. These Funds make grants to support organizations or areas of interest. You can donate to any of these funds right now. Make a donation to celebrate an event or milestone, give in memory of a loved one, or add to a local organization at the OCF.
How to Give…
Mail a check to: OCF, PO Box 344, Gaylord, MI 49734
or
During this time of uncertainty and isolation with the coronavirus (COVID-19), we are deeply  concerned about how this will impact the most vulnerable in our community. Our community has always been committed to coming together in supporting each other during times of crisis and ensuring those who struggle financially and economically are supported in every way possible. Please consider making a donation today, click the photo below.
All OCF funds are open ended and accept gifts at anytime.   Use the button below to see our full list of funds.
These funds are currently raising funds and awareness for their individual cause.

Monies raised will go towards a $1,000 scholarship to a GHS senior that embodies the characteristics that are important to the Class of 2007: school spirit, hard work, and inclusivity.
"Partnering with the Otsego Community Foundation seemed like the best way to connect with and to benefit our biggest resource: our children. Making higher education more affordable is a goal of the Readers' Fund, especially when it is achieved through opportunities in the high school curriculum," Betsy Sanders.
"Just as many people, Herman Lunden lived in a number of communities, but he had chosen a 40 acre lot in what is now the Pigeon River Country to build his retirement home. He never had the chance to build that log home but through being a part of the OCF this endowment can always be giving back to the community that he loved and that cared about him." Pat Lunden
"We are grateful to have OCF as a vital organization for the betterment of our community and world!!
Erik and Brandie Meisner
Establish a fund
Great giving options. Choose the one that is the right fit for you.
A fund can be established in your name or in the name of your family, your organization or anyone you wish to honor. Funds can also be established on an anonymous basis. All grants made—today and in the future—are awarded to charities in the name of the fund. It's a beautiful way to link your community investment with a special person or purpose, forever.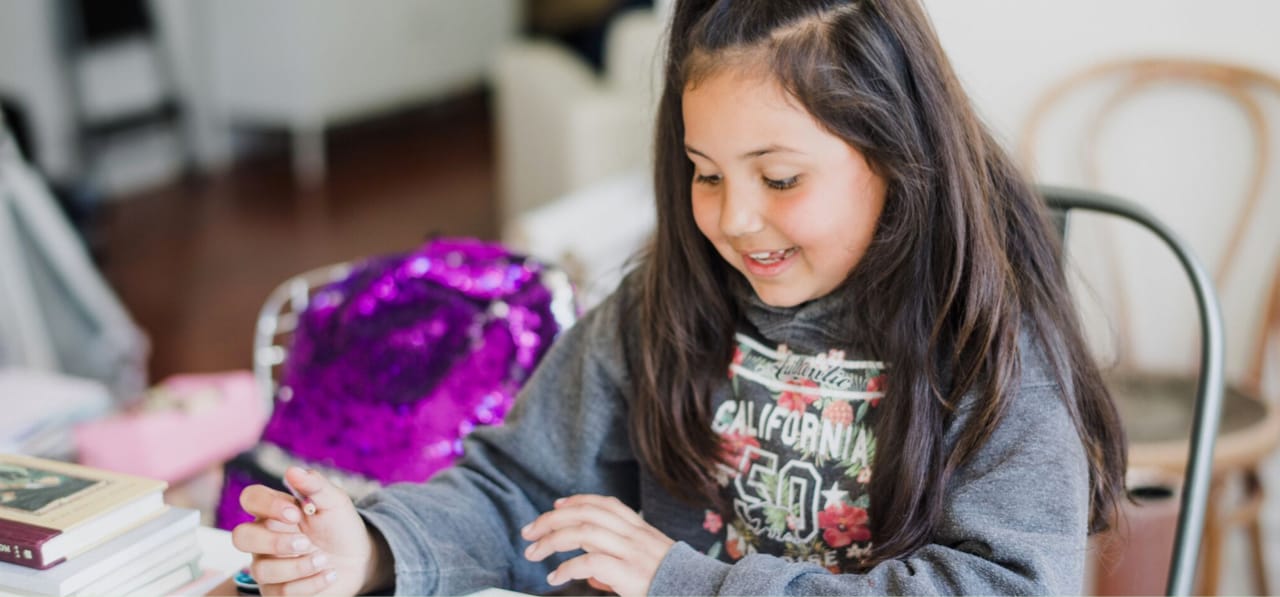 Unrestricted Funds
Your gift is highly flexible and available to meet the breadth of community needs—including future needs that may not yet be imagined. Your community foundation's program experts evaluate all aspects of community wellbeing—arts and culture, economic development, education, environment, health and human services, neighborhood revitalization and more. Unrestricted gifts empower us to make strategic grants, where need and opportunity are greatest.
Field of Interest Funds
Focus your gift on an important area of community life, such as enriching education, safeguarding health, strengthening families, improving neighborhoods, cultivating arts or protecting the environment. You identify your personal interest when making your gift; our board awards grants to community organizations and programs that are making a difference in the area you select.
Donor Advised Funds
Enjoy ongoing involvement. When you establish a Donor Advised Fund, you work with our professional program staff to identify possible grants that may benefit a variety of causes and organizations important to you. Your recommendations are submitted to our local board for approval, and grants are distributed in the name of your fund.
Designated Funds
Direct your charitable gift to benefit a specific nonprofit organization or purpose. Your gift can provide an ongoing funding stream for a senior center, museum or virtually any nonprofit charitable organization. Nonprofit organizations may also begin their own Agency Endowments through the community foundation, using our capabilities to accept complex gifts and to build a lasting endowment.
Scholarships
Invest in your community's future and show students you care, all with the guidance and personal services of your community foundation. You determine the criteria students must meet to receive the scholarship you establish. With your assistance, students achieve their academic and career-oriented goals—from preschool to postgraduate work.
Getting Started
What matters to you?
We can help you create giving solutions that reflect your goals, values and motivations. Consider the following questions to prepare for conversation;
01.
Consider the charitable intent, what area of the community do you want to benefit?
02.
How long do you want it to last?
03.
What do you want to name it?
Planning Your Legacy
Look ahead another ten, twenty, thirty, or forty years down the road. Are the causes you care about still being supported, uplifted, and moved forward? With planned giving, you can ensure that's the case. When you remember the community foundation in your estate plan, you are making a decision to support your charitable goals for years to come. Such a gift allows you to preserve your family name, honor loved ones, provide for heirs, minimize your tax burden, and most importantly, make significant contributions to our community that may not have been possible during your lifetime.
When should I include the gift in my estate plan?
Any time you are drafting or changing your will or estate plan, you will want to consider charitable gifts. Your financial or legal advisor can provide guidance related to your personal estate, beneficiaries, income goals, taxes, and other considerations. In addition, you may find it simpler to designate the Community Foundation as a beneficiary to your 401 (k), IRA or life insurance policy. When you notify us of your intentions, you automatically become a member of the Legacy Society.
What is the Legacy Society?
The Legacy Society is a group of individuals and couples who have named the Community Foundation as the beneficiary of any type of planned or deferred gift. The purpose of the society is to acknowledge and thank those who have made these gifts and to encourage and inspire others to do the same.
Who joins the Legacy Society?
Members of the Legacy Society have a few things in common. They have worked hard, saved wisely and invested well. They understand the power of endowment and know that the assets they leave to the community will continue to grow, supporting good work for generations to come. Most importantly, they love Otsego County and want to see it thrive forever.
How do I plan a legacy gift?
Call your estate advisors, talk to us, or consult with both. We provide confidential philanthropic services to prospective donors and their advisors, without pressure or obligation. Making a legacy gift is easy:
Make a beneficiary designation or include the Community Foundation in your estate plan.
Notify us of your intentions so we can invite you to be a member of our Legacy Society.
Upon your death we carry out your charitable intentions and handle all administrative tasks.
What assests should I give?
 Your professional advisor can recommend your most tax-advantaged assets any time you make a charitable gift. Most people choose to give stocks, real estate and other highly appreciated assets during their lifetime and designate 401 (k), IRA, and other retirement assets upon their death.
Must I give a large portion of my estate to join the Legacy Society?
 Planned giving does not require a large income or vast estate, but only a thoughtful intention to make a difference in our community.  We value and appreciate all gifts, and believe the best gift is the one that's right for the donor. 
Get In Touch
Location: 316 W Main Street, Gaylord, MI 49735
Mailing Address: PO Box 344, Gaylord, MI 49734
Telephone: (989) 731-0597
Email: [email protected]
Hours: T-TH: 8 a.m. - 3 p.m. (M & F by appt.)