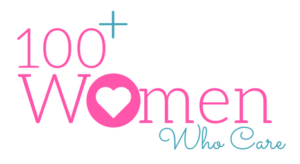 Do you have a heart for giving and want to give back on a bigger scale than you could on your own?   100 Women Who Care may look different during COVID19, but together we can do more.
Are you willing to support your community with a donation while staying safe at home?
Do you want to learn about, or let other women know about, the work being done by your local nonprofits in Otsego County?
Do you want to be part of a caring and amazing group of women who are making a positive impact in our community today, tomorrow and forever?
Do you want 100% of your donation to go directly to local charities?
Here's How the Virtual 100 Women Who Care Works
In this time of greatest need this is an amazing opportunity to help your community by making a donation.
Each member has the opportunity to nominate a local organization. Their eligibility requirements (see below) and nominations must be approved at least two (2) weeks prior to the meeting (by May 1st). To nominate a nonprofit organization please use the form below. Please note with this unique virtual event, it is  important to submit a short video (please no longer than 2 minutes) about the nonprofit that you are nominating.
During the Virtual 100 Women Who Care event ALL nominations will be shared with the members and are eligible to be voted for.
Otsego Community Foundation will send all registered members an email featuring the nominated nonprofit organizations on ­­­May 6th and a voting survey. All votes are due back by May 11th.
Half the monies raised will support the winner(s) while the other half goes into the Community Fund to support the needs of tomorrow.
The selected charity is then invited back to the next meeting to share with members the BIG impact their donations have made.
Eligibility Requirements
Only members of 100 Women Who Care are eligible to nominate a charity. Nominations must be submitted at least two (2) weeks prior to the next annual meeting and be approved.  These requirements help ensure that the charity has a solid foundation, because it could be the recipient of a grant made possible because of you and 100 other caring women.
Charities must be:
Local and /or serving Otsego County.
Must be a 501(c)(3) organization, government or school .
Charities must be willing to share 990 or 990N  with OCF.
The following organizations have received grants within the last three years and are ineligible to be nominated:  Alpine Regional Tennis Association (ARTA), Community Mediation, Toys for Tots, Habitat for Humanity, Otsego County Economic Alliance, Otsego Wildlife Legacy Society, Otsego County Library, Wellspring Lutheran Services, and 22 2 None.
Frequently Asked Questions
How Do I Become A Member?
If you would like to become a member, please complete the registration link.
What commitment am I making by becoming a member?
Membership includes making an annual tax deductible donation to the Otsego Community Foundation. During the virtual event, half the monies raised will support the needs of today while the other half goes into the Community Fund.
Our virtual meeting on May 12th will go as follows:
6:00 pm – Meeting begins on Facebook Live
Opening remarks from Dana Bensinger
The charity with the most votes is announced
You just did something amazing and impactful.
Is membership limited to 100 women?
Absolutely not! If we can make a BIG impact with 100+ women, why not grow and make an even BIGGER difference?
What do you do with my personal information?
The OCF collects your personal information (including name, email address, phone number, and mailing address) strictly for the purpose of keeping in contact with our members. Our database is used for administrative purposes only.
We will not sell, give, or otherwise share your personal information with any third party. Ever. We may occasionally recognize our members via social media and other media. If you want to remain anonymous, you must let us know at the time of joining.
How do I nominate a charity?
Once you join the group you may nominate a charity by completing the Nomination Form and submitting it prior to the deadline, May 1st.  An organization may only be nominated by a member.
If a member has an affiliation with a charity, i.e. they are an officer, board member, employee or volunteer, they are allowed to nominate that charity and present on its behalf.
Do I have to nominate a charity?
No. While all members have the opportunity to nominate a charity, it is not a requirement of membership.
Is my donation tax deductible?
Yes. Tax receipts will be mailed to you within one month of the event, which is why we collect your current address. If you have not received your tax receipt within a reasonable amount of time, please contact us.
How much of my donation goes to the administration costs of the program?
Absolutely zero! Our operating expenses are offset by generous sponsor donations.